Before you start, please read carefully the instructions on this page to save the detailed instruction on your computer. Please start with STEP 1 shown below.
STEP 1: Choose session
Go to the Application site, scroll down to find the program or course you are interested in, and choose the session date you would like to apply for.
STEP 2: Add session to cart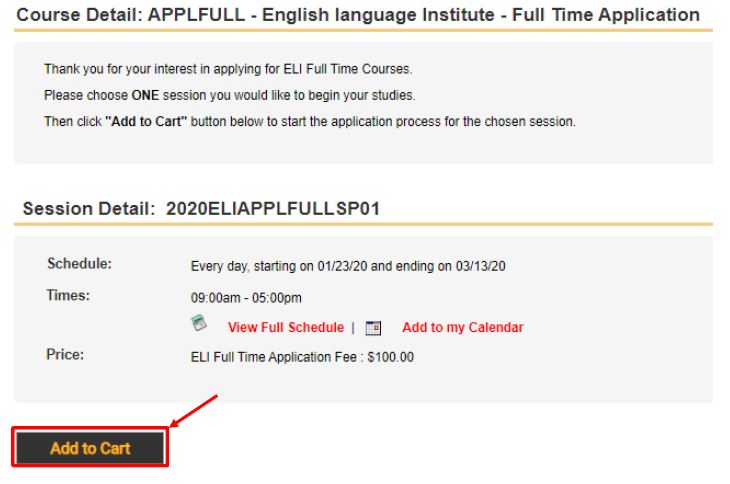 STEP 3: Add applicant to session
You should see the following page after finishing previous steps.
Click "NEXT: Add Participant" to input applicant information.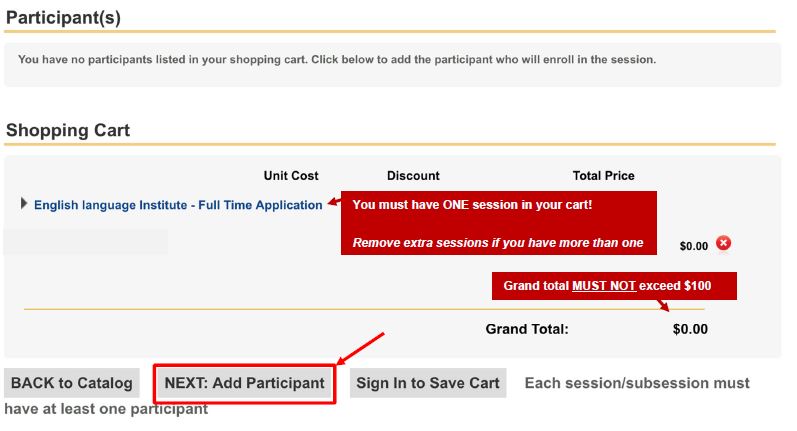 STEP 4: Fill in the required information
Fill in information about new participant following the instructions below (Fields marked with * are required).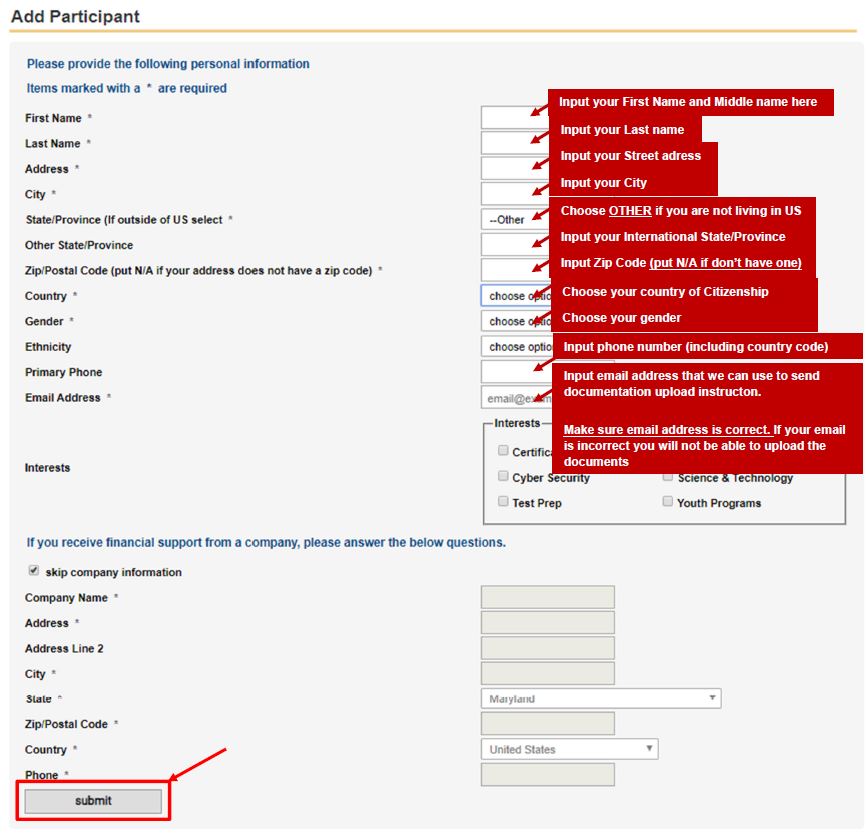 STEP 5: Submit information
After you fill in all required information about applicant, click Submit button. New Applicant will show up under "Available Participants" and under chosen session in your cart
STEP 6: Continue process
Click "Checkout" button to continue application process.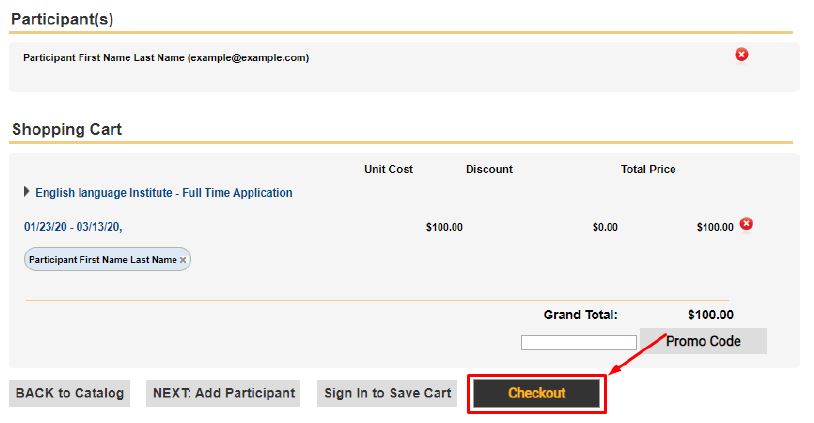 STEP 7: Additional information
Choose one option in "How did you hear about us" field.
Click "Next >" button to continue application process.

STEP 8: Confirm your order
You are provided with a summary of your order. Review it and click on "Submit Order"
STEP 9: Choose payment methods
Select your Credit Card payment method (we are only accepting credit and debit cards at the moment) and click on "Continue Checkout"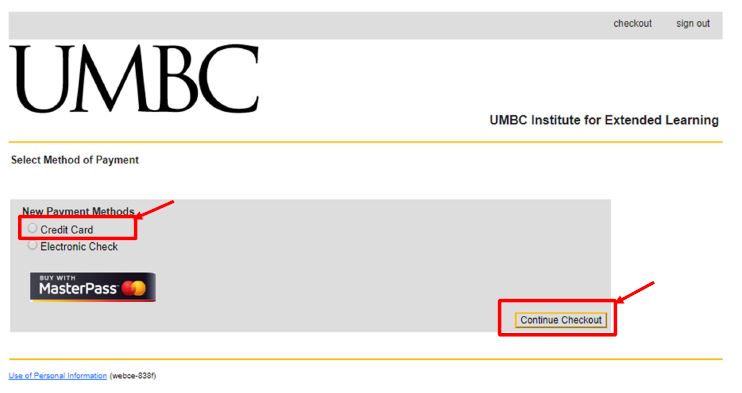 STEP 10: Enter payment details
Enter your credit or debit card information and Click on "Continue Checkout". Cardholder name must be the same as shown on your credit or debit card (Name of participant and name of Cardholder can be different)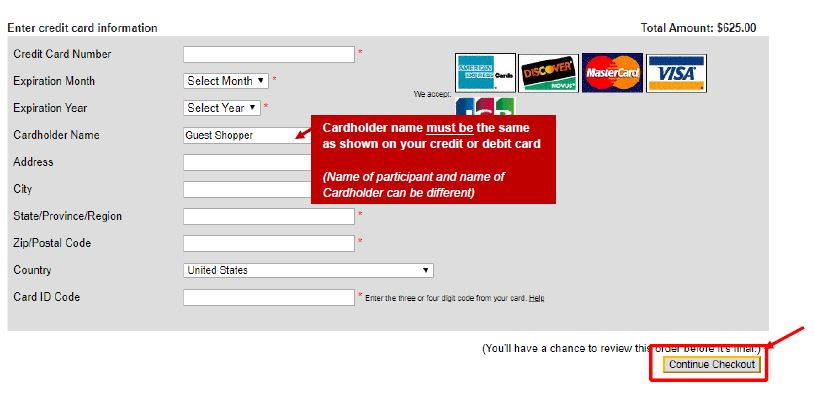 STEP 11: Payment confirmation
After the transaction is successful, you will be directed to a "Thank you Page". Please make sure you save your order number. You will immediately receive an email with a receipt of your transaction. A confirmation email with instructions on how to upload required documents sometimes can take up to 2 days for you to receive. If you have not received your instructions on how to upload your documents within 2 days contact us at:

eli@umbc.edu
410-455-2831  

On-Campus Housing (ELI Housing Only)