Administration

Ryan Sheldon, M.A.  Director
Ryan Sheldon began his career in ESOL in 2009 teaching young learners in South Korea and later Ecuador. Upon returning to the United States, his studies brought him to Washington D.C. where he earned a CELTA and later would move up to Baltimore to pursue his M.A. TESOL at UMBC. While studying, Ryan worked as an instructor and graduate assistant at the ELI where he discovered his passion for program development. Since then, he has served as an Assistant Director at the ELI at Notre Dame of Maryland University where his work focused on testing and evaluation, curriculum development, marketing, student services and advising, and faculty support. Now back at UMBC, he is proud to support all ELI students as they continue to work towards reaching their own personal, academic and professional goals. Ryan also holds a degree in Electronic Media from Xavier University in Cincinnati and spent several years working in television news and cable media.

Georges Mushayuma, M.A.  Marketing Assistant

Josie Penn  Program Management Specialist
Josie Penn joined the ELI in 2000, after 12 years facilitating children's development by owning and operating a licensed childcare facility in her home. She prides herself on helping others achieve their goals. In April 2007, she received UMBC's Employee of the Quarter award in recognition of her work. In addition to her work at the ELI, Josie has taught aerobics for UMBC. She enjoys spending time with her family and friends, outdoor activities and traveling.

Sarita Foutz, M.A.  Program Coordinator
Sarita Foutz is originally from Oaxaca, Mexico. She has a degree in accounting and a professional license in public accounting from the University of Benito Juarez of Oaxaca, Mexico, and an M.A. from UMBC in instructional systems development. Before pursuing her M.A., Sarita began her studies at the ELI! Sarita has worked at the ELI for nearly 10 years.

Madison Pickard   Graduate Assistant / Special Programs Coordinator
Madison Pickard is a Graduate Assistant working as a Special Programs Coordinator at ELI and studying Intercultural Communications. She has lived in various countries as an English teacher including Ecuador, Australia, and most recently, Thailand. She understands the difficulty and the joy of living in different countries and is here to help and chat with any students that want to share their experiences. Madison speaks Spanish, Thai, and some ASL.
---
Instructors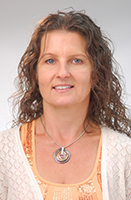 Kati Milter, Ph.D. Instructor
Dr. Kati Milter holds a B.Ed. with an ESOL specialization and an M.A. in English from ELTE, Budapest, Hungary. She has more than 10 years' experience teaching English as a second language in her native country, and taught English literature and history at Janus Pannonius University in Pecs, Hungary before moving to the U.S. in 2000. Kati earned an M.A. in Telecommunications and a Ph.D. in Mass Communication from Ohio University, where she also taught undergraduate courses in advertising and communications. Specializations within her doctoral studies included adult education, applied technology, distance education, and blended learning. Dr. Milter resides in Catonsville with her husband, who teaches at Johns Hopkins University, and her two bilingual daughters.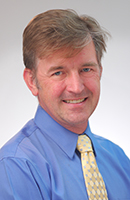 John Lundquist Instructor
John Lundquist began teaching English for Speakers of Other Languages (ESOL) at the CCBC Center for Adult and Family Literacy in 2002. He has been an instructor at the UMBC English Language Institute since 2013. He received a Bachelor's degree in History from Towson University in 1988. Prior to teaching, John was a student organizer, aide to a Baltimore City Council member, and a community organizer. John lives in the Patterson Park area of Baltimore City with his wife and two daughters.

Christopher McKinnon, M.A. Instructor
Chris McKinnon began his career teaching English in Katowice, Poland where he spent six years teaching business English to adults. In 2007 he received a CELTA from the Lewis School of languages in Barcelona, Spain and began teaching young learners. After teaching children for another year in Spain, Chris returned to Eastern Europe to Prague, Czech Republic where he spent two more years teaching adults. Chris has a BA in Modern Languages and Linguistics and an MA TESOL. Chris speaks both Polish and English and has a great love for Polish culture.